 Who are we?
Power4 Coaching is a dynamic team of partners, all with a high level of corporate experience. Brought together over a joint project, we specialise in supporting people and teams as part of development objectives and professional growth.
We mainly intervene on the thematic of future and shared visions, structure of organizations, the management of objectives, team bonding, relational and operational processes, managerial competences and leadership, adopting or changing position, professional reorientation and creativity processes.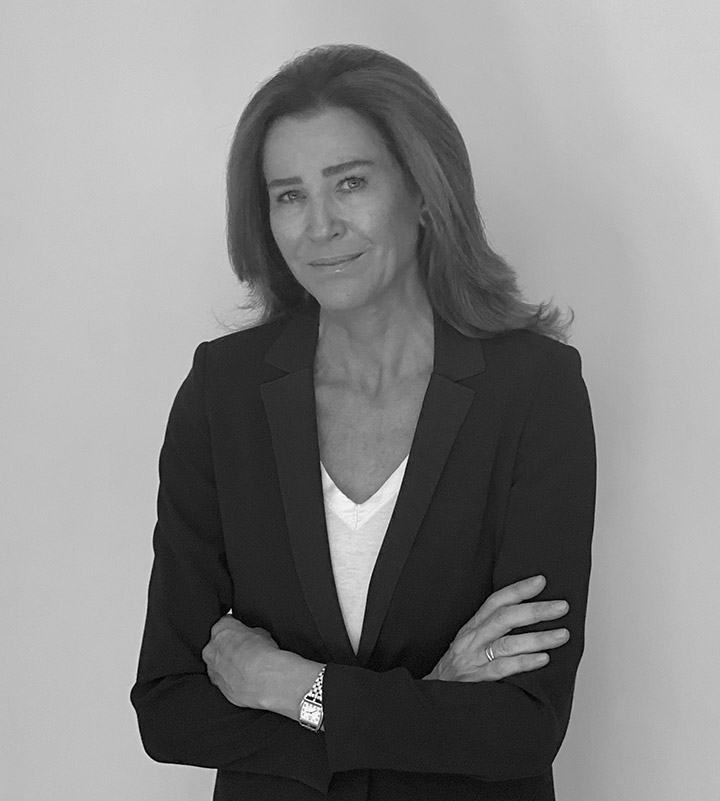 The founder Sophie Plaquet runs Power4 Coaching.
Following a Master's Degree in Commercial and Financial Sciences, which led to more than 15 years corporate experience, I am now a Coach Consultant in Human Management, certified "Coach & Team+" by Vincent Lenhardt.
As a specialist in transactional analysis and a "certified coach and trainer" in Process Communication Management, I have also trained in the study of organizational structures (TOB) and in the Palo Alto school's systemic and strategic analysis. I'm also specialized in NeuroCognitive and Behavioural Approach.
Why turn to corporate coaching?
In the managerial posts I occupied, I was face-to-face with all the tensions inherent to the life of dynamic companies adapted to their strongly competitive environment. It took me several years of stress and various tensions to realise the crucial importance of our human resources and their driving force in companies: man is considered above all as a "subject of growth" and not just an "object of production". The many training courses I attended following this awareness further confirmed this opinion and gave me the desire to combine my understanding of corporate stakes with the complexity of human management.
Training courses attended since 2001:
Mindfulness stress reduction program (Emergences Belgium, Illios Kotsou).
VIP2A-prescriber (INC Belux, Institute of NeuroCognitivism)
NeuroCognitive and Behavioural Approach (INC Belux, Institute of NeuroCognitivism).
Process Com Coaching – specialisation in team coaching (Taibi Kahler by K.Comm, Paris).
Process Com personality profile prescriber (PPI – Kahler Communication Belgium)
Coach accredited in Process Communication (Kahler Communication Belgium).
Systemic analysis in organizations by François Balta (France).
Settling conflicts and bereavement management by Gilles Pellerin (France).
Change coaching; OK Corral by Gilles Pellerin (France).
Diagnostics for teams and organizations by Alain Cardon (France).
Study of the diagnostics of the structure of the organization according to the Organizational Theory of Berne, by Gilles Pellerin (France).
Coaching and Team Building (Essor CT1 Brussels); certified by Vincent Lenhardt (France).
Complete training in Transactional Analysis (Atelier Transactionnel – Belgium).
Systemic and strategic analysis of the Palo Alto school – (Institut G. Bateson – Belgium).
Individual support and role of coach (International Mozaik – Belgium).
Special Certificate in Human Management and Specialisation in Chaodynamics Applied to Humans (I.C.H.E.C. Entreprises – Belgium).
! Ne pas supprimer !
Your content goes here. Edit or remove this text inline or in the module Content settings. You can also style every aspect of this content in the module Design settings and even apply custom CSS to this text in the module Advanced settings.
Christian Langerôme
Trainer – Coach
A science teacher from 1976 to 1980. Worked in marketing from 1981 to 1985. As from 1985, he occupied a variety of managerial positions including Divisional Director in a pharmaceutical multinational until January 1998.
He was certified in PCM by Taibi Kahler in 1998. He was trained in coaching by International Mozaik between 1999 and 2001.
Between 2001 and 2006, he designed and ran managerial training courses, and undertook numerous individual and management team coaching missions for major international groups, in France, the USA, Germany and Belgium.
He has clocked up more than two thousand hours in individual and management team coaching, and more than 600 days of running managerial training courses.
Ghislaine Robinson
Trainer – Coach
An expert in international negotiation and communications, Ghislaine Robinson also has a passion for human behaviour. Trained as a coach, and specialising in the Cognitive Behavioural Approach, she offers her skills to political leaders and company directors.
Thanks to her excellent knowledge of the world of teaching, she can also provide support for teenagers and young adults in their choice of studies. She also supports adults in their professional and personal life.